The 2023 edition of the QBIN Scientific Day was a great success! Held in-person on May 25th at the Pavillon Alphonse-Desjardins of the Université Laval, this event brought together a passionate and engaged crowd eager to explore the latest advancements in bio-imaging. Members attended keynote presentations by the recipient of the 2023 Rising Star in Bio-Imaging in Quebec Award and this year's distinguished William Feindel Lecturer. The day also featured flash talk presentations delivered by our talented student and postdoc members. For those unable to attend, here's the event at a glance.
****
Professor Sandra Black (University of Toronto) gave the 2023 William Feindel Lecture, in recognition of her seminal contributions to the field. In her lecture, she delved into the connection between misfolded proteins and vasculopathies in aging and dementia. Her presentation shed light and unfolded new perspectives on this critical, yet often overlooked, area of research.
This year, the Rising Star in Bio-Imaging in Quebec award was given to Professor Matthieu Pelletier-Galarneau (Université de Montréal) by QBIN co-directors Christine Tardif and Martin Lepage. During his lecture, he shared his remarkable work on molecular imaging in cardiovascular diseases using PET, highlighting the promising applications of this imaging technique in enhancing our understanding of cardiovascular health.
Learn more about this year's Rising Star on the QBIN podcast: Spotlight on a Rising Star: A conversation with Matthieu Pelletier-Galarneau by Béry Mohammediyan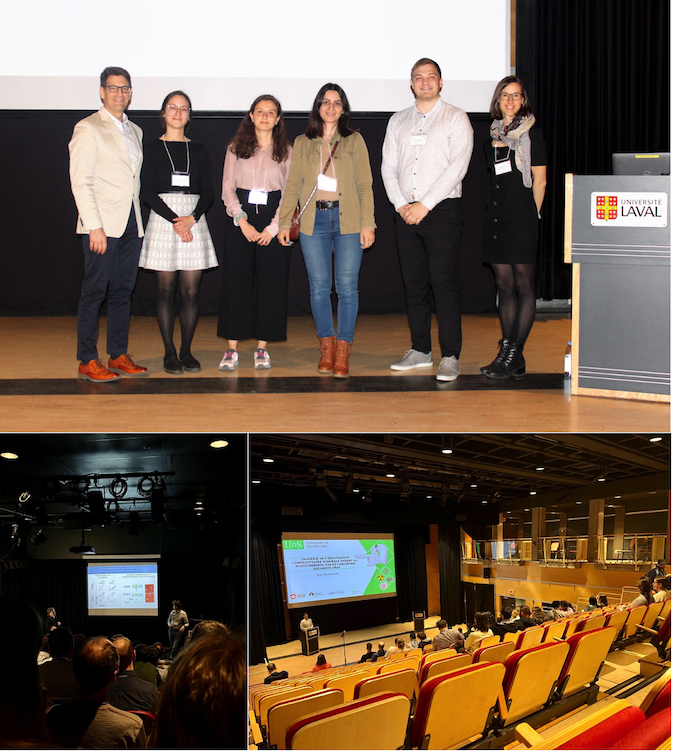 QBIN members had the opportunity to present their work through 3-minute flash talks at the Scientific Day. The presentations were divided into four sessions, and a $250 prize was awarded to the best presenter in each session. Congratulations to this year's flash talk prize winners, Leyla Ebrahimpour, Andjela Dimitrijevic, Alexandra Brouillard, and Louis Daniel Gaulin!
This year, attendees received reusable QBIN mugs to enjoy their coffee throughout the day and as a souvenir of the event! Additionally, a guided green tour was available, inviting participants to explore the eco-friendly campus of Laval University. The tour provided a chance to relax in nature and enjoy occasional exercise activities after lunch.
At the conclusion of the day, attendees gathered for a cocktail reception to network and discuss their research. Members of our student and postdoc communications committee, Béry Mohammediyan and Ikrame Housni, had the opportunity to interview participants to capture their valuable insights on the event and gather advice for the aspiring generation of young research students.
Read the interviews on the QBIN Blog: Meet our members: Insights and advice from attendees of the 2023 Scientific Day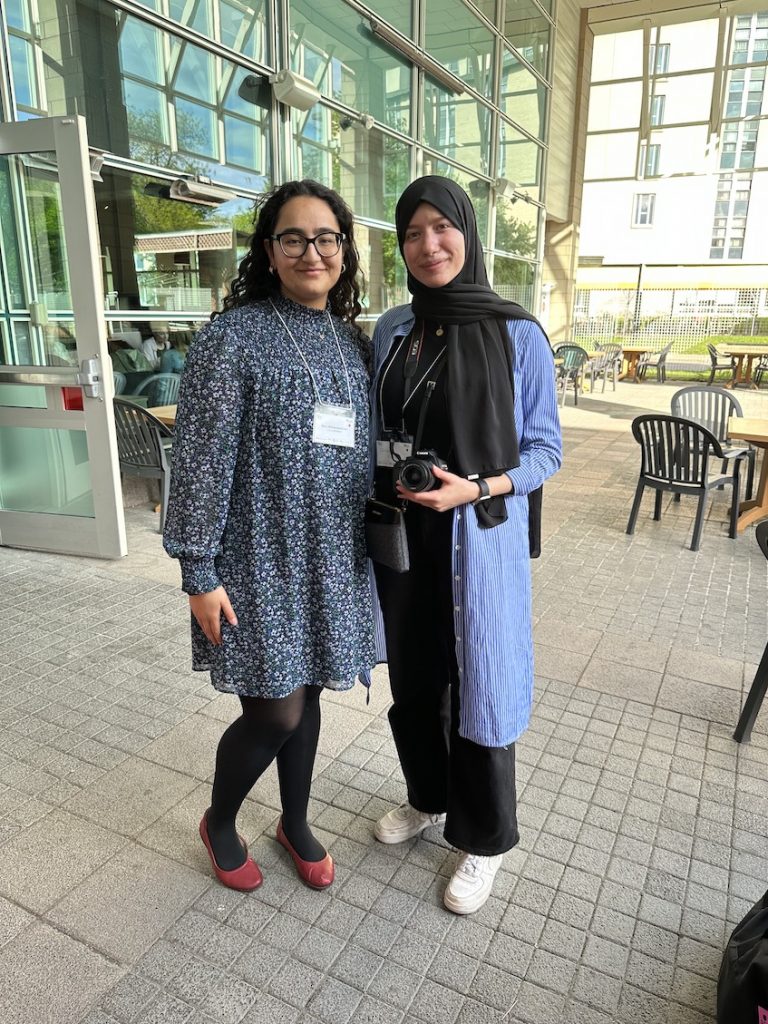 Thank you to everyone involved in planning the event, including our local organizing committee and their dedicated student helpers!
Lastly, we extend our heartfelt appreciation to all the attendees and speakers who played an integral role in making this day informative and fun. Your presence and active participation were truly valued, and it was a joy to have you join us in person. We eagerly anticipate the opportunity to meet again next year!
Photos and reporting by Ikrame Housni