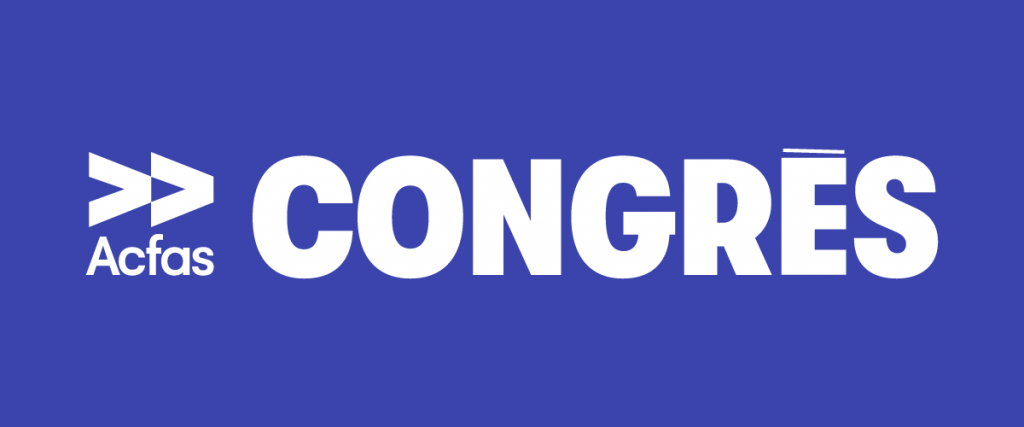 This symposium, which will take place at Laval University on May 13, 2022 as part of the ACFAS annual conference, is open to contributions from people from all fields.
More information about this event and call for abstracts is available in French below.
L'objectif du colloque est d'engager les acteurs et actrices de la recherche dans le domaine du vieillissement cognitif dans un dialogue interdisciplinaire et de susciter le partage de connaissances au sujet des méthodes novatrices visant à optimiser le vieillissement cognitif. Le colloque inclut des présentations orales courtes par six chercheurs et chercheuses provenant de domaines variés (psychologie, loisirs, réadaptation, pharmacologie – physiologie), des présentations par affiche et une table ronde de discussion. Des prix pour les meilleures affiches seront remis au cours d'un cocktail en fin de journée!
L'appel à proposition pour les présentations par affiche est maintenant ouvert!
Les propositions de communication par affiche seront évaluées en fonction des critères suivants :
a) La pertinence de la proposition en regard du thème du colloque ;
b) La clarté de la problématique et des objectifs ;
c) La rigueur et pertinence méthodologique ;
d) Les contributions de la recherche à l'avancement des connaissances.
Titre: 180 caractères maximum, espaces compris
Résumé: 1 500 caractères, espaces compris
Date limite de réception des propositions : 21 février 2022
Merci de transmettre votre nom, adresse courriel, affiliation institutionnelle, votre titre et votre résumé de 1500 caractères (format Word ou PDF) à l'attention de Marilyne Joyal à l'adresse suivante : marilyne.joyal@cervo.ulaval.ca
Pour plus d'information :
https://www.acfas.ca/evenements/congres/programme-preliminaire/100/105
https://speechneurolab.ca/fr/blogue/item/298-appel-a-communications-pour-un-colloque