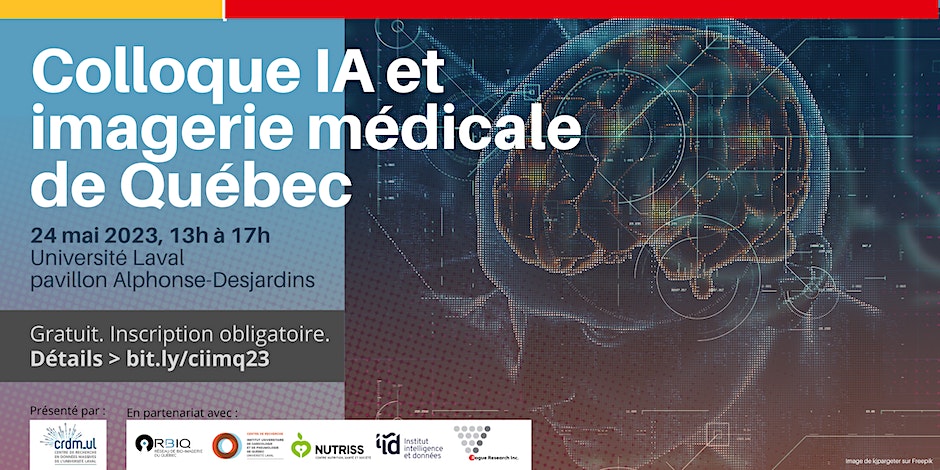 The Quebec AI and medical Imaging Symposium (CIIMQ) will be held on Wednesday, May 24 at 1:00 p.m. at the Alphonse-Desjardins Pavilion of Université Laval. It is an initiative of the Centre de recherche en données massives (CRDM) and aims to put forward the actors developing new technologies related to the science and engineering of medical imaging data.
Covering the analysis and processing of data by artificial intelligence, the CIIMQ will also address the collection, organization and manipulation of medical imaging data, as well as strategies for transferring them to medical devices, in the academic field or in industry.
With five speakers from major Quebec universities, the CIIMQ will be held this year in conjunction with the QBIN Scientific Day. Come and meet colleagues, community members and industry!